To use the PayPal financing option please follow the steps below:
Welcome to our step-by-step guide to apply for your PayPal Credit.
The convenience and ease of the process makes it simple for anyone to make those big purchases while giving you the sense of security that PayPal provides to all their customers.
Let's face it; we've all been there.
You're enjoying the nice crisp cool air outside in your enclosed patio and you look over and cringe at the sight of your "rotten" fence!
Meanwhile, a yapping dog sticks his nose into the crevices or fingers from a child almost grabs a nail on your fence and you cringe and know you need a new fence, but perhaps you aren't quite ready to take on the financial hit involved on these types of purchases.
PayPal Credit is the solution!
After all, it is always important to freshen up your backyard with a new fence and gain our privacy, peace of mind and safety for our own dogs/kids..
It is now easier to achieve that new fence in cedar or vinyl, and you'd be surprised at how quick and simple the application process for a PayPal Credit is.
Here at Hartzog Fence, we decided to lay out a step-by-step guide to help you gather everything needed to complete the application for a PayPal Credit.

The Guide.
1. Create your PayPal account.
If you already have a PayPal account, you may skip steps 1 and 2.
For those of you that don't, go to the PayPal website and sign up for a free personal account. You'll just need your first and last name, an email address, and a password to create your new account.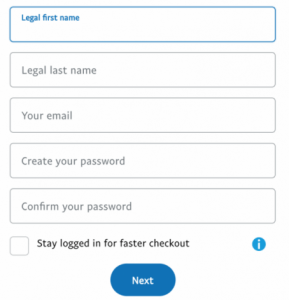 2. Link a card or a bank to your account.
Next, you will need to add your card or bank details.
To link a debit or credit card, you will need:
Debit or credit card number
Expiration date
CVC (code on the back of your card)
Billing address
To link a bank to your account, you will need:

To link a bank to your account, you will need:
Routing number
Account number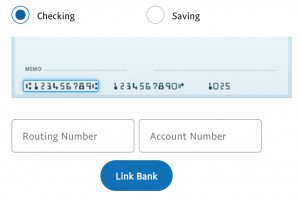 Once you've completed steps 1 and 2, you can move on to the credit application. You may go back at a later time to finish setting up your account.
3. Apply for your PayPal Credit
With your new PayPal account you are ready to apply for your PayPal Credit. To begin, go to the PayPal Credit site and click on the "Apply Now" button.
Follow this link to the portal.
Here you will be guided through the applying process.
For this step you'll need a little more basic information.
Make sure to have this ready:
Last four digits of your Social Security number.
An estimate of your annual income after tax.
Date of birth.
Phone number.
Before completing your application and send it out for review, we recommend you read through the terms and conditions that will pop-up during the application process.
Finally, you just need to agree and apply to send off the credit application.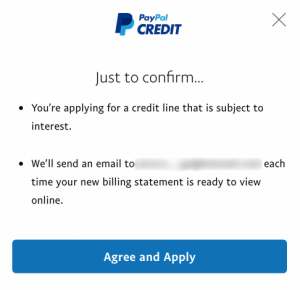 4. Purchase your new Fence From Hartzog Fence!
At this point of the process, you'll have to wait a few minutes (or even seconds) for your application to be reviewed, much faster as you would when applying for a regular type of credit.
Once you are approved, you are free to use your credit where ever you want, as long as the merchant accepts PayPal payments.
To use your new credit to purchase your new window treatments, we will go through our usual process.
Once it's time for the bill, we will provide a PayPal link containing your itemized invoice where you will be able to pay using the credit awarded to your account, as well as any credit or debit card.
That's it! And yes, the process is as simple as we made it seem.
If you have any questions you're welcome to contact us via our Contact
Interest Rates - https://www.paypal.com/us/webapps/mpp/ppcterms
Thanks for Choosing Hartzog Fence for your Fence Needs!